Student Enrichment
The West Shore Foundation proudly supports enriched opportunities for our students in our Five Pillars of Educational Excellence: Academics, Arts & Culture, Athletics, Innovation, and Community Wellness.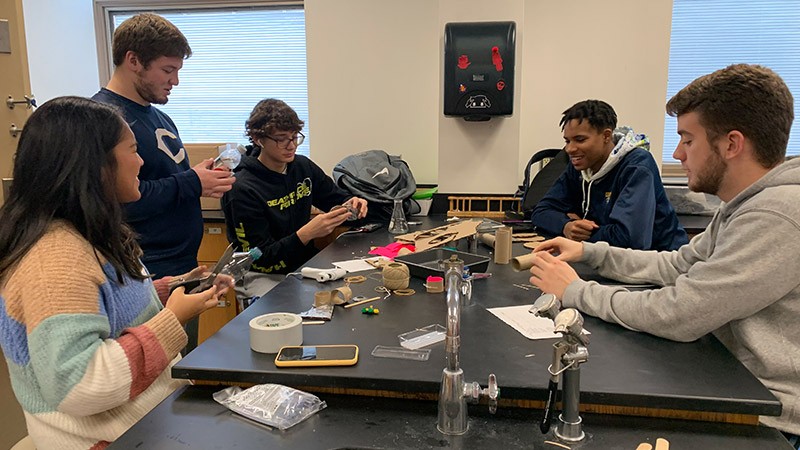 Academics
By emphasizing science, technology, engineering, and math (STEM) and supporting literacy initiatives, the Foundation is preparing students for life in the 21st century and ensuring their individual happiness and ability to achieve personal goals.
Arts & Culture
The Foundation supports arts and culture because individual creativity and expression play a fundamental role in connecting students to the world. Involvement in the arts is associated with gains in math and reading as well as cognitive ability, critical thinking, and verbal skills. Engaging with arts and culture has also been shown to improve motivation, concentration, confidence, and teamwork, which creates the framework for social bonding, community cohesion, and inclusion.
Athletics
The Foundation supports athletics because sports and physical fitness not only improve health, but also play a role in increasing academic achievement, raising self-esteem, lowering behavioral problems, and improving psychosocial skills. In fact, sports have been credited with positively impacting the "five C's": competence, confidence, connections, character, and caring.
Innovation
The Foundation supports innovation because it opens up the world for learning. It affects how we socialize, connect, play, and, most importantly, learn. Integrating innovative ideas and technology into classroom instruction means more than teaching basic computer skills and software programs in a computer class. Innovative thinking and problem solving skills happen across the curriculum and in ways that enhance and deepen the learning process.
Community Wellness
The Foundation promotes active citizenship, individual responsibility, strong character, life skills, and resiliency. Students and staff who are engaged in leadership activities, social and emotional learning, and caring for their community are more likely to succeed, and students and staff who succeed are more likely to go on to do great things in our classrooms and in our community.
Get in Touch
Please contact the West Shore Foundation office for more information about how you can make a positive impact on our students and teachers.