Grants
The West Shore Foundation offers grants that support cultural events, athletic and leadership initiatives, and technology for 21st century classrooms.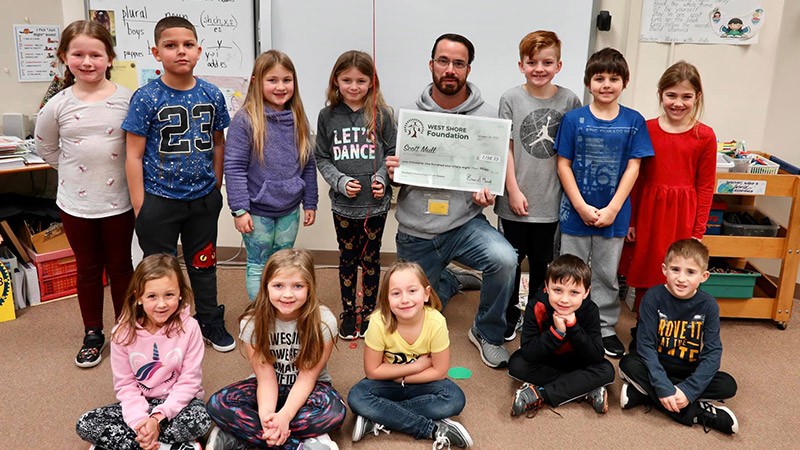 The West Shore Foundation (WSF) is pleased to offer grants to teachers, teacher teams, staff, and administrators. Educators requesting Educator Innovation Grants will utilize the guidelines and forms set forth within this document. Grant requests are reviewed by the Allocations Committee and approved by the WSF Board of Directors. The WSF will provide funds that meet its mission. Due to the amount of funds that may be available, not all requests can be honored. Grant recipients are required to complete an assessment of the grant implementation.
Timeline:
Completed applications for Educator Innovation Grants are due by June 1 (for Fall distribution) or December 1 (for Spring distribution).
How to Apply:
Visit the forms page to download grant application and assessment forms. Applications can be submitted using our contact page. Alternatively you can mail the form to the following address, to the attention of Brian Maneely.
West Shore Foundation
P. O. Box 704
New Cumberland, PA 17070
Grant Conditions:
West Shore School District (WSSD) employees must receive approval from their administrators before submitting a request.
Purchases must be made through the WSSD procurement process.
WSF may request to visit your classroom/school to see your approved grant in action.
WSF may request to present your approved grant at a WSF event (i.e.- Annual Gala) to showcase to our partners.
Grantee will provide the WSF with a grant assessment form that includes photo(s) and/or testimonial(s) within one (1) month following the end of the grant implementation.
Grantee agrees to acknowledge the WSF as the Grantor via a letter, flier, and/or verbal remarks.
Any unspent grant funds that remain beyond the specified implementation date will be forfeited.
All purchases made with WSF grant funds become the property of the WSSD.
Certain requests may require the approval of the WSSD, in addition to the WSF.
Each grant will be evaluated based upon its alignment with the Foundation's mission, its impact on students, staff, and/or community; its inability to be funded by other means; the appropriateness of the budget to the request; and its innovative qualities.
Apply for a Grant
Visit our forms page to start your application process.
Get in Touch
Please contact the West Shore Foundation office for more information about how you can make a positive impact on our students and teachers.