Highmark Walk 2022
Help us raise funds for the West Shore School District!
Harrisburg Area Community College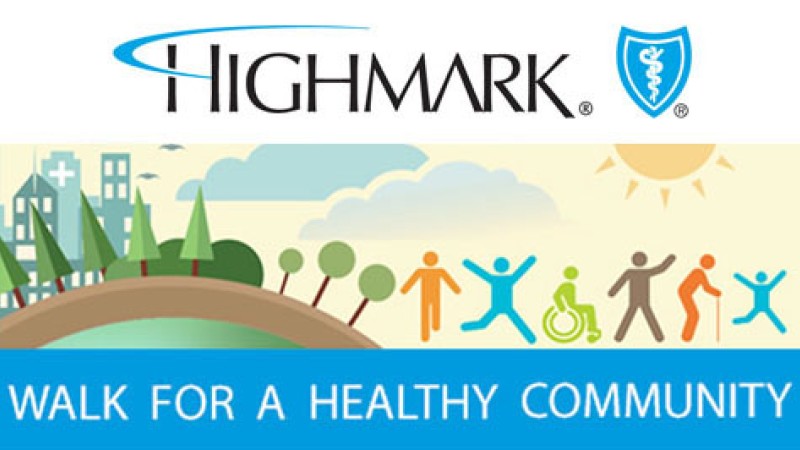 Take a Walk with us, and support the students and teachers of the West Shore School District! We are excited to participate once again in this year's Highmark Walk for a Healthy Community. Every school building is forming a team to raise funding so that we can provide the District with Educator Innovation Grants, student scholarships, and STEAM and literacy program support. We hope you will join the effort (and your school team)! Click here to join a team or create your own! Every Walker that raises $30 will earn a Highmark Walk t-shirt. 100% of the funds raised for the Walk will go directly back to the District.
Event Details:
Schedule:
7:45 - Walker registration opens
8:30/8:40 - Opening ceremonies began
9:00 - the 5K and 1 mile walks begin
10:15 - Post walk raffles
11:00 - Event concludes/clean up
The Foundation will be in tent 53.
Parking/Traffic:
Parking will be available once again this year free of charge around campus.  Lots will open at 6am for staff, volunteers, those responsible for setting up tents. Lots will fill quickly for participants, so please arrive early.
Walk Route:
Attached you will find the walk routes for both the 5k and 1k walks.  Please note both distances will begin at 9am!
1k is the green route -- 5k is the red route
Donations:
Participants can bring donations to the event, where they can be submitted to the organization which you are supporting.   Please make any checks out directly to the organization you are supporting.
T-shirts:
All Participants/walkers will be advised to check in with your respective nonprofit to confirm their donations. 
Each walker's hand will be stamped to confirm that they have raised the minimum of $30 to receive the Highmark Walk t-shirt. Walkers can then proceed to the T-shirt tent to claim their shirt once they check in and receive the stamp.  (You must be in attendance to claim your shirt) 
Walk Ceremonies:
Brief Opening Ceremonies will take place throughout the morning beginning at 8:40AM from the main outdoor stage.  We'll hit the course right at 9AM.
Restrooms:
Port-A-Johns Facilities will be located within the event footprint.
Refreshments:
Bananas, water, granola bars, and coffee will be available within the event footprint free of charge to participants.
Raffles:
We will once again have raffles for those participants who raised $50 or more.  You will receive one raffle ticket for every $50 you raise.   
Raffles will be tabulated for all funds that come in by Friday, May 20th.   No additional raffle chances will be given on event day.   
Pet Friendly / Stroller Friendly:
Dogs are welcome to the walk.  Please ask Fido to be well behaved and on a leash. The walk route is also very stroller friendly and flat.
Smoking Policy:
As a walk to promote healthy activities within our community, we are asking that our participants refrain from smoking during this year's event.
Get in Touch
Please contact the West Shore Foundation office for more information about how you can make a positive impact on our students and teachers.