Spring 2022 Grant Recipients Announced!
Congratulations to our Spring 2022 Educator Innovation Grant recipients!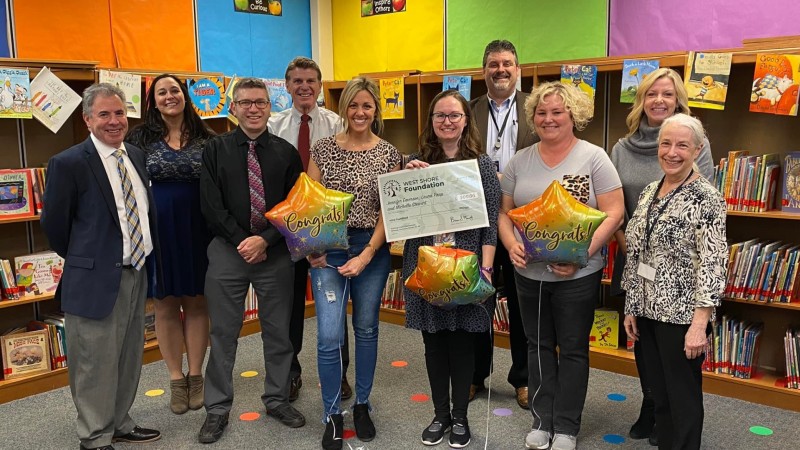 On Thursday, March 3, 2022, the West Shore Foundation Board Members awarded several staff members a West Shore Foundation Educator Innovation Grant check. Thanks to support from our community, donors, and sponsors, the Foundation was able to fund a combined total of $16,723.25 to assist District staff in bringing their visions to reality.
Congratulations to our Spring 2022 Educator Innnovation Grant recipients…
James Connell
Washington Heights Elementary School
Sensory Space
$1,000.00
Jennifer Emerson, Michelle Stewart, and Laura Paup
Fishing Creek Elementary School
Diverse, Inclusive Books for All!
$900.00
Jennifer Thompson
Crossroads Middle School
"I'm Fine"
$6,000.00
Kelly Rost and Kristen Peters
Red Mill Elementary School
Bikes for Self-Regulation
$2,109.40
Donna Murray
WSSD Dental Hygienist
TeleDentistry and Intra Oral Camera
$2,755.10
Justin Weaver
Cedar Cliff High School
Project Chicken
$1,700.00
Shannon Koutsokostas
Crossroads Middle School
One School, One Book Program
$2,258.75
Get in Touch
Please contact the West Shore Foundation office for more information about how you can make a positive impact on our students and teachers.