Extending Teacher & Staff Appreciation
We ❤️ WSSD teachers and staff!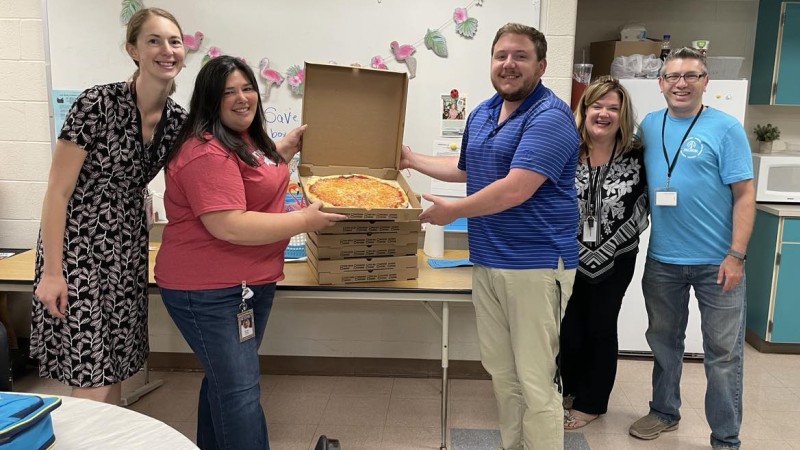 On May 17th, we had a great time extending the appreciation by surprising the teachers and staff of the West Shore School District with donuts and pizza! Our secondary buildings (and ACE) received donuts, and our elementary buildings were treated to pizza. A HUGE THANK YOU to Home Slice at Walden and Maple Donuts for working with us to make it happen. 🍕🍩🍕🍩🍕🍩🍕🍩🍕🍩
West Shore School District teachers and staff - THANK YOU for all that you do each and every day to have a profound and important impact on your students and their educational experiences.
Get in Touch
Please contact the West Shore Foundation office for more information about how you can make a positive impact on our students and teachers.