WSF Visits Red Mill Elementary
Taking a tour of the GREAT THINGS HAPPENING at Red Mill!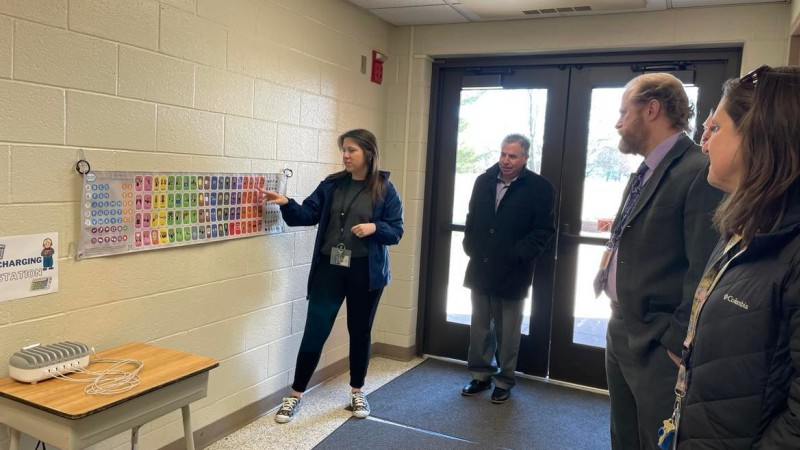 West Shore Foundation Board Members visited Red Mill Elementary School to see a few of the projects that the Foundation had funded. Educators Erin Milewski and Sharon Konieczny gave us a tour of the new playground communication board, a couple of the sensory spaces located throughout the building (the Dolphin Den is FIN-tastic!), and the new sensory toolboxes. We enjoyed meeting with students and finding out what their favorite sensory items were. We are amazed and inspired by these innovative ways to support students with communication and speech skills as well as giving them an opportunity to regroup and refocus. Thank you, Red Mill, for sharing with us the great things that you are doing!
Get in Touch
Please contact the West Shore Foundation office for more information about how you can make a positive impact on our students and teachers.